Certified Cloud Security Professional – CCSP
Certified Cloud Security Professional, CCSP
The CCSP training shows you have the advanced technical skills and knowledge to design, manage and secure data, applications, and infrastructure in the cloud using best practices, policies, and procedures established by the cybersecurity experts at (ISC)².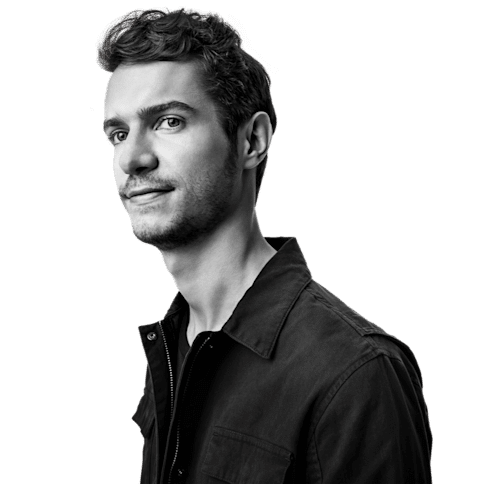 Live Instructor Led. Face-to-face or attend from anywhere.
Take the first steps towards becoming a certified cloud security professional with our CCSP training.
Skill up and get certified, guaranteed
5 days of training
Course material/Slides
Examination Fees
99% Certification Success in First Attempt
Classroom training Or Attend-From-Any-Where
Training delivered by Professionals with enormous industry experience 
Total comprehensive exam preparation
Learn strategies for protecting data at rest and in motion 
Identify and explain six phases of data lifecycle 
Learn strategies for classifying data, protecting data, management ensure privacy and monitoring agencies 
Able to ensure data, application integrity, and access management solutions 
Learn the concepts of lost files recovery and event management 
Identify privacy issues within a cloud environment for auditing controls and reporting attributes 
Learn techniques for regulatory frameworks, crime analysis and evidence gathering methods 
Identify types of controls, various level of integrity, confidentiality, and availability for securing data 
Find out how to maintain business continuity and prepare disaster recovery plans and techniques 
Award-winning training that you can trust
Course Dates
14 – 18 Jun, 2021
1 – 5 Nov, 2021
Cloud Concepts, Architecture and Design
Understand Cloud security architecture concepts
Describe Cloud Reference Architecture
Understand Security Concepts Relevant to Cloud Computing
Understand Design Principles of Secure Cloud Computing
Evaluate Cloud Service Providers
Service orchestration
Cloud platform infrastructure security
This course is suitable for IT professionals who want to get training experts and have a minimum of five years of work experience. The CCSP exam with additional work experience in the information technology domain. The cloud security certification will help the individual to become information security leaders with cloud data security domain. The design operations manage security architect to provide knowledge about the risk and compliance in various cloud platforms.
Cloud Data Security
Describe Cloud Data Concepts
Design and Implement Cloud Data Storage Architectures
Design and Apply Data Security Technologies and Strategies
Implement Data Discovery
Implement Data Classification
Design and Implement Information Rights Management (IRM)
Plan and Implement Data Retention, Deletion and Archiving Policies
Design and Implement Auditability, Traceability and Accountability of Data Events
Cloud Platform and Infrastructure Security
Comprehend Cloud Infrastructure Components
Design a Secure Data Centre
Analyse Risks Associated with Cloud Infrastructure
Design and Plan Security Controls
Plan Disaster Recovery (DR) and Business Continuity (BC)
Cloud Application Security
Advocate Training and Awareness for Application Security
Describe the Secure Software Development Life Cycle (SDLC) Process
Apply the Secure Software Development Life Cycle (SDLC)
Apply Cloud Software Assurance and Validation
Use Verified Secure Software
Comprehend the Specifics of Cloud Application Architecture
Design Appropriate Identity and Access Management (IAM) Solutions
Implement and Build Physical and Logical Infrastructure for Cloud Environment
Operate Physical and Logical Infrastructure for Cloud Environment
Manage Physical and Logical Infrastructure for Cloud Environment
Implement Operational Controls and Standards (e.g., Information security and one Infrastructure Library (ITIL), International Organization for Standardization/International Electrotechnical Commission (ISO/IEC) 20000-1)
Support Digital Forensics
Manage Communication with Relevant Parties
Manage Security Operations
Articulate Legal Requirements and Unique Risks within the Cloud Environment
Understand Privacy Issues
Understand Audit Process, Methodologies, and Required Adaptations for a  Cloud Environment
Understand Implications of Cloud to Enterprise Risk Management
Understand Outsourcing and Cloud Contract Design via CCSP exam and CCSP certification for the best cloud security.
Experience Requirements
Candidates must have a minimum of five years cumulative paid work experience in information technology, of which three years must be in information security and one year in one or more of the six domains of the CCSP CBK. Earning CSA's CCSK certificate can be substituted for one year of experience in one or more of the six domains of the CCSP CBK. Earning (ISC)²'s CISSP credential can be substituted for the entire CCSP experience requirement.
A candidate who doesn't have the required experience to become a CCSP may become an Associate of (ISC)² by successfully passing the CCSP examination. The Associate of (ISC)² will then have six years to earn the five years required experience.
Part-time work and internships may also count towards your experience.
Domain List 
Domain 1. Cloud Concepts, Architecture and Design
Domain 2. Cloud Data Security
Domain 3. Cloud Platform & Infrastructure Security
Domain 4. Cloud Application Security
Domain 5. Cloud Security Operations
Domain 6. Legal, Risk and Compliance
Full-Time Experience: Your work experience is accrued monthly. Thus, you must have worked a minimum of 35 hours/week for four weeks in order to accrue one month of work experience
Part-Time Experience: Your part-time experience cannot be less than 20 hours a week and no more than 34 hours a week.
If you are planning for the CCSP certification and want to excel in the domains you don't need and cloud security expertise to get started as security professionals. The experience requirement for the profile is less.
Are you Ready to get started?