Practitioner Certificate in Information Risk Management, PCIRM
This qualification has been designed for Information Risk Managers and all those who have responsibility for managing information, whether in the public or the private sector.
This certificate covers the range of concepts, approaches and techniques used in information management. It promotes a hands-on approach to information risk management, using current standards and enabling candidates to make immediate use of the module content in their own context.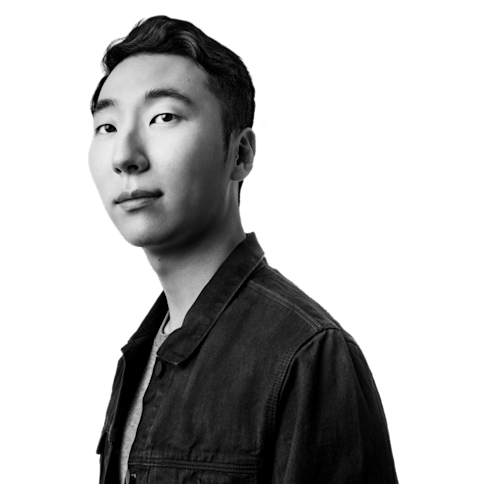 Live Instructor Led. Face-to-Face or Attend-From-Any-Where
Skill up and get certified, guaranteed
5 days of training
Course material/Slides
Examination Fees
98.1% Certification Success in First Attempt
Classroom training Or Attend-From-Any-Where
Training delivered by Professionals with enormous industry experience 
Total comprehensive exam preparation
How the management of information risk will bring about significant business benefits.
How to explain and make full use of information risk management terminology.
How to conduct threat and vulnerability assessments, business impact analyses and risk assessments.
The principles of controls and risk treatment.
How to present the results in a format which will form the basis of a risk treatment plan.
The use of information classification schemes.
Anyone who is involved in the areas of information security and information assurance.
Course Dates
27 Feb – 3 Mar, 2023
15 – 19 May, 2023
02 – 06 Oct, 2023
The concepts and framework of information risk management

1.1 Explain the need for information risk management.

1.2 Explain the context of risk in organisations.

Information risk management fundamentals

2.1 Explain the fundamentals of information security

2.2 Explain information risk management standards and good practice guides.

2.3 Explain the process of information risk management

2.4 Explain information risk terms and definitions.

Establishing an information risk management programme

3.1 Understand the requirements of an information risk management programme.

3.2 Explain the development of a strategic approach to information risk management.

3.3 Explain the principles of information classification.

Risk identification

4.1 Describe the process to identify information assets.

4.2 Conduct a business impact analysis.

4.3 Conduct a threat and vulnerability assessment.

Risk assessment

5.1 Undertake a risk analysis

5.2 Conduct risk evaluation.

Risk treatment

6.1 Explain risk treatment options, controls and processes.

6.2 Explain the use of a risk treatment plan.

Monitor and review

7.1 Explain information risk monitoring.

7.2 Undertake an information risk review.

Presenting risks and business case

8.1 Report and present the progress of a risk management programme.
Type:                     A scenario-based online exam that includes a range of question types including
multiple choice, multiple response, fill in the blanks, ordering and matching questions.
Duration:             90 minutes
Supervised:        Yes
Open Book:        No (no materials can be taken into the examination room)
Pass mark:           65/100 (65%)
Delivery:              Digital format only.
Prerequisites
There are no formal entry requirements however, the candidate will require an understanding of information assurance and need a good standard of written English. It will be advantageous for candidates to have an understanding of the laws that affect information risk management such as the Data Protection or Freedom of Information regulation .
Career, certification and Salary
Another great course specially created for you, that details Career, certifications, qualifications and jobs for risk professionals is the Practitioner Certificate in Information Risk Management (PCIRM) course. It promotes practical techniques in information risk management, making use of current standards, allowing candidates to make immediate use of the module on their return to their organizations. The course can be led live by an instructor, or you can join from anywhere.
If you don't pass your exam on the first attempt, you can take again the exam for free, so you can understand better the information risk management responsibilities, information risk management terminology, threat and vulnerability assessments, information risk management process, risk treatment plan, information risk management roles and overall management of information risk assessments. If you are not satisfied with the training, you can join another PCIRM course. Make full use of information risk and understanding the information risk will bring improved risk treatment plans.
The PCIRM course is useful for IT security backgrounds mainly the business managers. The schedule courses give insight into information risk, business risk decision making information assurance. By the end of the course, information security individuals can make a notable contribution to use information risk learning to the fullest for better business impact analyses.
We have for you a great offer: 5 days of training, course material/slides, examination fees, 95.8% certification success in the first attempt, classroom training (or you can join from anywhere), training with great specialists and a total comprehensive exam preparation.
What will you learn in this course? A lot of fascinating things, concepts, approaches and techniques that are applicable to the BCS Practitioner Certificate in Information Risk Management examination.  The module includes several practical sessions, created to build on the 'taught' components of the module, and to stimulate debate and the sharing of knowledge and experience between candidates.
A PCIRM training it is very useful for you, especially if you interested in finding out more about risk management program, risk identification, risk assessment and risk treatment. In this information risk management course, you will discover the significance of evaluating risks, selecting controls and submitting results in a manner which will shape the basis of a risk treatment plan. A BCS PCIRM Training Course certification is the worldwide recognized professional requirement in the IT Security domains. 
A career with certification in risk management are important aspects of running a productive business is establishing, measuring and managing the several risks to which the company can be exposed. If a risk is not recognized and planned in time, this can bring an end to an enterprise. For companies that cope, especially with data and information, the corporate risk profile is strictly related to cybersecurity and data safety. Risks are frequently connected to safety and security for companies that cope most often with physical products and services.
What is a risk manager and what is he doing?
A corporate risk manager is engaged in various aspects of the business. The salary of a risk manager position is over £80,000 per annum, as this is usually a senior executive role in the organization. In other words, the main role of a risk manager is to recognize what is going wrong and what the consequences could be. A threat is something that we call something wrong and can lead to bad consequences.
A practitioner certificate in information risk management must also figure out the odds of a specific threat taken place in the company, so he can understand the criticality of the multiple threats experienced by the organization. To be successful, a risk manager should observe internal and external influences that may impact the business.
What is the manager risk' s requirements and skills? There are some abilities and skills that will help all risk managers be productive and prosperous in their job. These include the ability to effectively analyze data and information to build a general picture of the risk, the ability to communicate successfully at an executive level, the ability to be quick and respond to changes in the business environment and the ability to assimilate elaborated information. Also, a risk manager should own a great knowledge of their industry, including competitors and good leadership skills.
If you want to understand the organization's risk, you should know that a risk manager establishes the companies risk interest. This is possible by creating strategies to decrease, remove, or transfer the risk. Some of the risks are insignificant, because the repercussions are negligible, or the probability of the incident is reduced. Threats and risk instruments are measured and communicated in a risk analysis. A risk analysis is an instrument used by risk management specialists to explore known risk factors and index them against possible consequences. A risk assessment is used to formulate suitable methods to eradicate the risk.
In some organizations, the risk manager may be able to count on the input from subordinates, such as cyber risk specialists, chief information officer, security director, chief resilience officer and threat intelligence specialists. He has to evaluate input from all accessible sources and then determine risks for senior decision-makers in the company. They usually support senior management in defining business strategies that prevent risks.
The role of the risk manager is to elaborate and communicate risk policies for an organization. They develop risk models for each risk category. A risk manager should design a risk management process, perform risk assessments to cover all business risks, prepare and balance risk management and define risk reporting procedures.
The Risk Manager will regularly interact with portfolio managers and senior management on all equity risk-related matters. The training and educational requirements for the role of risk manager will vary widely depending on industry and organizational type. There are certain certifications and training that will be valued across these industry and organizational variances.
The global outlook for the risk manager is remarkable. Risk management as a vocation is just coming into itself. For many years, a lot of organizations approached risk in a divided way where each office or manager was responsible for handling their regional risks. Only over the last two decades have companies accepted the fact that an executive with a company-wide authority and responsibility is required.
Are you ready to get started?