CREST Registered Intrusion Analyst, CRIA
This is the first cross-discipline course of its' kind that covers the essential knowledge and hands-on practical skills needed for intrusion detection, incident handling, computer/network forensics, and malware reverse engineering.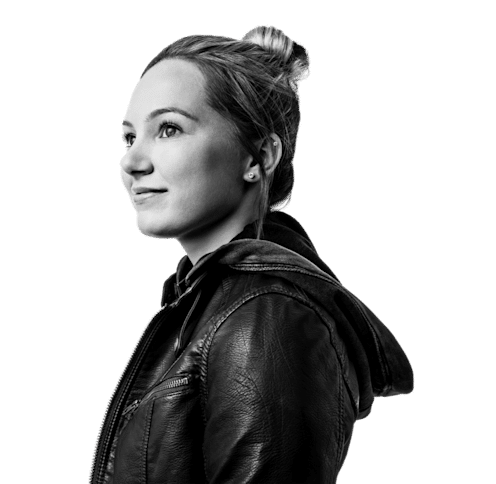 Live Instructor Led. Face-to-face or attend from anywhere.
Skill up and get certified, guaranteed
5 days of training

Course material/Slides

Examination Fees

95.8% Certification Success in First Attempt

Classroom training Or Attend-From-Any-Where

Training delivered by Professionals with enormous industry experience 

Total comprehensive exam preparation
Soft skills and incident handling
Core technical skills
Background information gathering and open source 
Network intrusion analysis
Analysing host intrusions
Reverse engineering malware
Aspiring information security personnel who wish to be part of an Incident Response team

Existing practitioners wishing to become CREST Registered

System administrators who are responding to attacks

Incident handlers who wish to expand their knowledge into Digital Forensics

Government departments who wish to raise and baseline skills across all security teams

Law enforcement officers or detectives who want to expand their investigative skills

Information security managers who would like to brush up on the latest techniques and processes in order to understand information security implications
Course Dates
13 – 17 Nov, 2023
22 – 26 Jan, 2024
15 – 19 April, 2024
Soft Skills and Incident Handling
Incident Chronology.
Record Keeping, Interim Reporting and Final Results.
IP Protocols.
Common Classes of Tools.
Application fingerprinting.
Network Access Control Analysis.
Host Analysis Techniques.
Networking Intrusion Analysis
Data Sources and Network Log Sources.
Beaconing.
Command and Control Channels.
Exfiltration of Data.
Incoming Attacks.
Reconnaissance.
Internal Spread and Privilege Escalation
False Positive Acknowledgement
Analysing Host Intrusions
Windows File System Essentials

Windows File Structures

Application File Structures

Windows Registry Essentials

Identifying Suspect Files

Memory Analysis

Infection Vectors

Live Malware Analysis
Reverse Engineering Malware
Functionality Identification

Processor Architectures

Windows Executable File Formats

Behavioural Analysis
Prerequisites
Attendance of the CREST Practitioner Intrusion Analyst (CPIA) course or a CPIA certification is a pre-requisite for this course.
Career, certification and Salary
CREST Registered Intrusion Analyst (CRIA) course is a technical qualification for intrusion analysis that you can acquire to advance your expertise in incident response. CREST CRIA identifies the technical skills and knowledge that candidates should possess for the certification exams.
The CREST Registered Intrusion Analyst (CRIA) examination tests candidates' knowledge across three main subject areas: network intrusion, host intrusion, and malware reverse engineering.
The salary for a CRIA is generally over £80,000 per annum. The broad range is between £65,000 and £90,000.
Who Should Get CREST CRIA?
CREST CRIA provides a new security baseline for intrusion analysts, digital forensic personnel, and other security practitioners.
With the Cyber Skills Training CREST CRIA course, candidates can comfortably challenge the CREST's intrusion analyst exam to achieve the CREST Registered Intrusion Analysts (CRIA) professional qualification.
CRIA Career Prerequisites
It would help if you hold a CREST Practitioner Intrusion Analyst (CPIA) pass to book to take the CRIA examination.
CREST CRIA Preparation Material and Course Outline
CREST Assessors panel approves common themes, questions, and answers from candidates and industry in relation to the CREST CRIA examinations. Candidates can familiarise themselves with the material.
CREST CRIA Examination Format 
The registered CRIA examination is in two parts:
A practical assessment – the CREST Intrusion Analyst exam assesses the hands-on practical skills needed for incident handling, network assessment, malware reverse engineering, and host forensics. You need to know how your tools work and keep them updated before the exam
A multiple-choice section – this section of CREST CRIA examination covers the essential knowledge needed for intrusion detection
Cyber Skills Training offers this training in various options, including instructor-led, face-to-face, or attend-from-anywhere options. Overall, the different approaches are high impact learning solutions designed for candidates to acquire and obtain certification.
The Cyber Skills Training CREST Registered Intrusion Analysis course includes five days of training, course material/slides, and 90 per cent certification success in the first attempt. During the training, you will learn to detect an attack, handle it, and trace and acquire the evidence. You also learn to investigate, analyse, and reconstruct an incident. The basic skills lay the groundwork for advanced training in malware analysis. CREST Registered Intrusion Analyst course presents the essential tools and techniques malware analysts use to examine malicious programs.
Other than that, the course includes practical exercises to ensure that learners can be put to work immediately and that they are prepared for the CRIA practical exam. With the CREST CRIA training course, you learn how tools work. It is vital to understand that you will not have time during the examination to learn how a tool works or debugs. Therefore, Cyber Skills Training takes the mandate to ensure that you are familiar with the operations and nuances of tooling and technologies that you might use.
Are you ready to get started?